February 8., 2015.
Have Hidden, or a Cup of Coffee - recital of poems, couplets , songs performed by actress László Zita and composer Hencz József, on February 5 at 18.00 at room studio Alajos Ács.
All those interested can purchase tickets on the street Horia theatrical agency for the price of 15 lei. For more information please contact us at no. phone 0261-712106 or e- mail: szervezes@harag.eu.

In the world of smart phones and the suffocating world news, it's hard to believe that just a short time ago, endangered man closed his message in a bottle throwing it into the whirlwind of the ocean hoping to reach the destination.
Of these bottles thrown by Majtényi, we managed to collect 35.We opened them, one by one, with great emotion, finding in them different lyrical messages.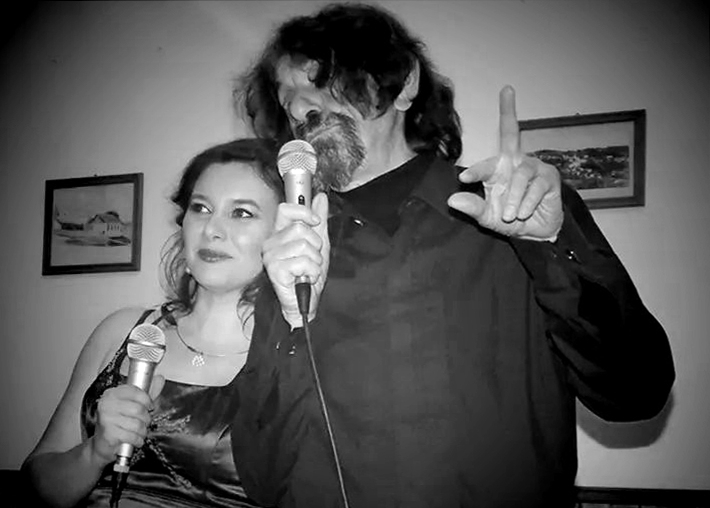 László Zita and Hencz József

During this performance we will open together these bottles hoping to find each recipient. "I envy Erik Majtényi..." – is written in one of these posts. If I give up quotes, I could even say I envy Majtényi Erik Who, despite the torture endured considers: all the torments of the earth, the thirst word is the most severe! (László Zita, Hencz József)