June 7., 2016.
Balogh Attila, the director of The Harag György Company mounted a performance with two characters, that is also the last play shown in the subscription scheme of the season.
The show named Stones in his Pocket, scenography made by Szabó has Anna, after plans of Dobre Kóthay Judit, awarded with Jászai Mari and UNITER prizes.
The performance is going to have its premiere on 1 June, 19. Cast Moldován Blanka and Rózsa László, stage director and prompter: Fábry Zoltán. The show was made with the agreement of the HoFra Színházi és Irodalmi Ügynökség, Budapest.
Jake and Charlie lives in a small village in Ireland where a team arrives from Hollywood to pour a film. The two are casted.

Photo: Czinzel László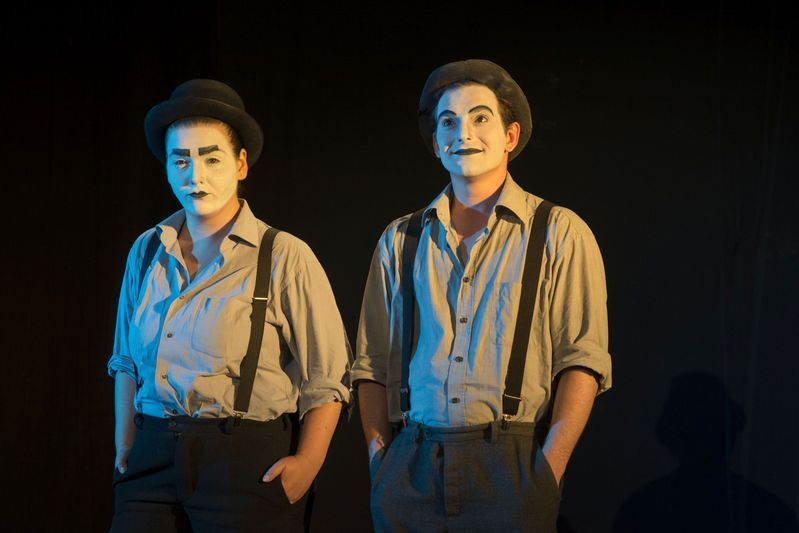 Moldován Blanka, Rózsa László

Marie Jones, a writer from Belfast, creates on stage, with the help of these two characters, an entire world, the two characters interpreted all the characters of the play rendering the various characters showing film shooting process. The play brought world-renowned the writer, being translated into different languages.