April 4., 2017.
Harag György Company at the 11th edition of the DESZKA Festival
This year, the Harag György Company honoured the third invitation to the DESZKA Festival, organised by Csokonai National Theatre from Debrecen. The performance directed by András Visky was presented on the 31 March, starting at 21.30 local time.
The special guest of this edition was András Visky, director, playwright and artistic director of the Hungarian State Theatre Cluj. Three performances of the Festival program link to his name, two written by hin, and two directed by him.
In addition to the Harag György Company, the festival was attended by the Hungarian State Theatre Cluj and Tompa Miklós Company of National Theatre Târgu-Mureș.
The performance was invited also to the fourth edition of the MITEM Festival, organized by the National Theatre Budapest.

Photo: Czinzel László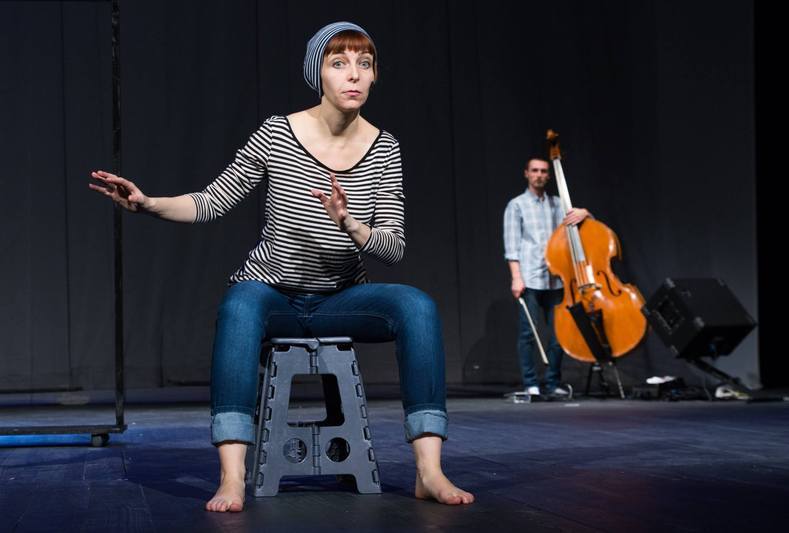 Albert Csilla, Antal Attila

Source: PR section of the Harag György Company